This year's doctoral graduation ceremony, attended by President Juichi Yamagiwa and other university officials, including Vice-Presidents, Deans, and Assistants to the Executive Vice-President, took place in the Clock Tower Centennial Hall on 24 September.
A total of 211 students took part in the ceremony, of whom 56 earned their doctoral degrees on 25 May (49 by coursework and 7 by thesis), 43 students on 23 July (40 by coursework and 3 by thesis), and 112 on 24 September (100 by coursework and 12 by thesis).
President Yamagiwa delivered a ceremonial address after presenting a diploma to the representative of the graduating students.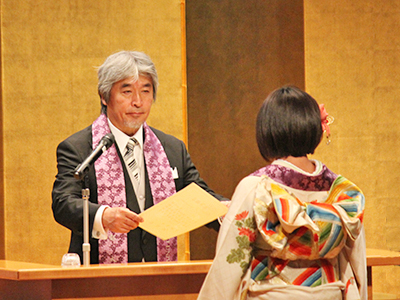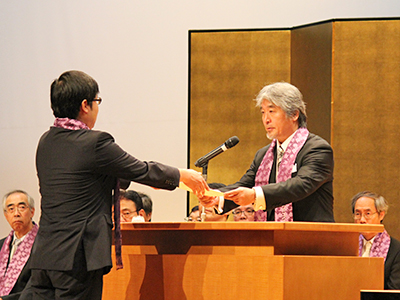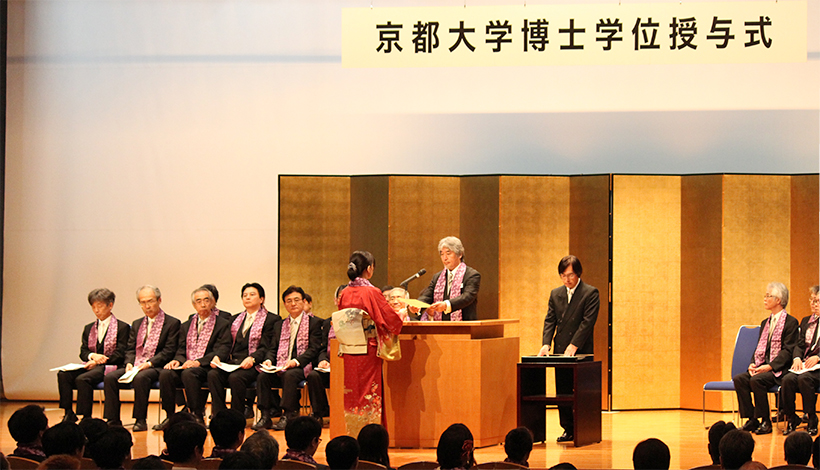 Speech by President Juichi Yamagiwa