Registration required
Registration required
UPDATE (28 June 2022): Deadline extended, registration form link corrected
This presentation focuses on the political economy of health in the diamond mines of South-West Africa, Namibia, under South Africa's mandate for the League of Nations, with an emphasis on the early years of the mandate. Archival correspondence between the South-West African administration and the League of Nations held in the UN archives will be explored in relation to the health and treatment of African workers in the mines of South-West Africa, and more generally in the colony. The often-ambiguous discourses and practices of colonial officials and mining company officials will be addressed in relation to the health of the African workforce and how these responded to emerging global health discourses. Furthermore, the seminar will begin to address hitherto unexplored avenues of research on the early emergence of health discourses and practices on a global stage. In so doing, the speaker aims to reveal the complex interweaving of different actors and institutions operating at local and global level whose practices and discourses began to shape the political economy of health on the mines of South-West Africa under South African rule and for the emergence of complex notions of care, health, and morality in Africa and on a global stage.
Basic info
Venue
Online: via Zoom
Onsite: Room #318 (CAAS Seminar Room), Inamori Center (Inamori Foundation Memorial Hall) 3F, Kyoto University (京都大学稲盛財団記念館3階318室 [CAASセミナールーム])
Building 64 on the Faculty of Pharmaceutical Sciences Campus Map
Audience
Current Students & Staff
Alumni
Visitors
Corporations & Researchers
Details
Speaker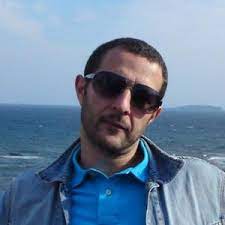 Dr Mattia Fumanti, Senior Lecturer (Social Anthropology), University of St Andrews
Language
English (no interpretation provided)
Registration
Procedure
Please fill out the KUASS Registration Form or send an email including your name and affiliation to:
caas*jambo.africa.kyoto-u.ac.jp (replace * with @).
Deadline
Friday 8 July 2022, 12:00
Contact info
Center for African Area Studies (CAAS)
Email: caas*jambo.africa.kyoto-u.ac.jp (replace * with @)
Related departments & centers