On 28 September, the opening ceremony for the 2020 Preparatory Course of Kyoto iUP, a 4.5-year international undergraduate program, took place online for 15 matriculants, admitted from China, Indonesia, Mongolia, Myanmar, Philippines, Taiwan, Thailand, and Vietnam. The event was held online in order to accommodate those still unable to enter Japan due to the COVID-19 pandemic.
The ceremony opened with a welcome address by Professor Masao Kitano, KyotoU's executive vice-president for education, information infrastructure, and evaluation, followed by Professor Hisashi Miyagawa, director of the Institute for Liberal Arts and Sciences (ILAS), who delivered a presentation highlighting the superior and unique features of the University's academic environment. The new iUP students then introduced themselves and watched two short videos, "Virtual Campus Tour" and "Kyoto iUP: Life" (both linked below), getting a feel for what they can expect on and off campus.
The course will initially be conducted in a hybrid format, combining face-to-face and online learning. And as the Japanese government is gradually relaxing its entry restrictions on international students, it is anticipated that the entire class will soon be able to study together in Kyoto.
The application period for Kyoto iUP's October 2021 enrollment begins Monday 2 November and lasts until Monday 7 December 2020. Guidelines are available for download on the Kyoto iUP website. Kyoto University is looking forward to your applications.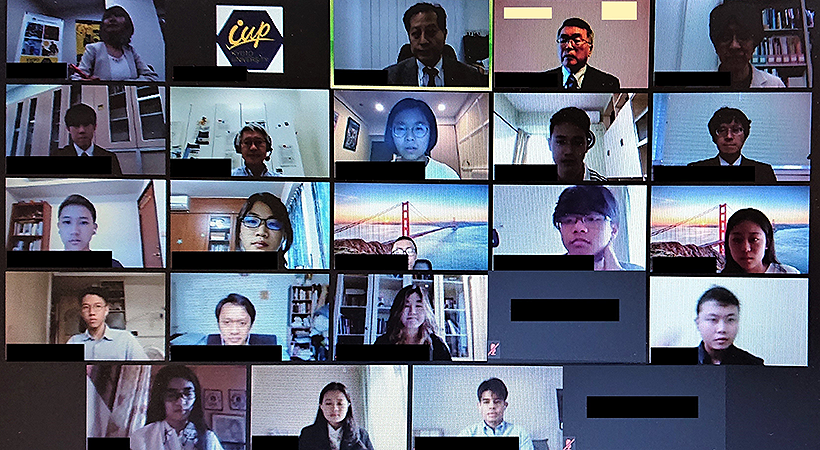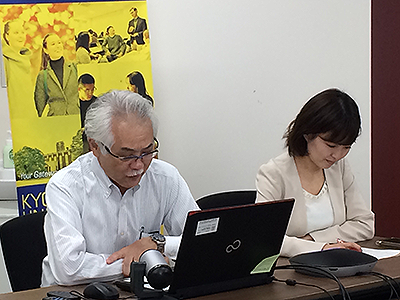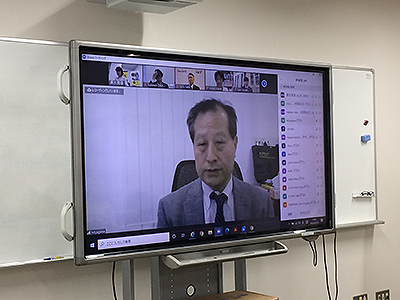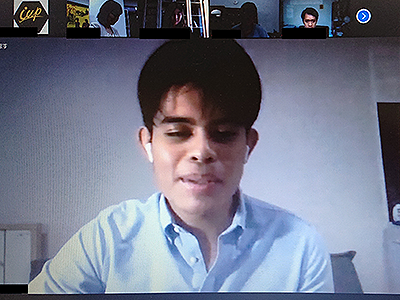 Related links