Developing the university environment and support services in accordance with our Action Plan for Gender Equality. Implementing a system of flexible work options during the child-rearing period following maternity and childcare leave. Providing an environment in which students can be ambitious in the pursuit of their chosen career paths.
"W" stands for Women and the World. To date, the Japanese government has promoted many initiatives to work towards the ideal of a gender-equal society. The proportion of females in Kyoto University's student body now exceeds 20%, while the proportion of female administrative and technical staff is close to 60%. Female faculty members, however, remain at around 10% of the total. I am sure that this proportion will continue to increase gradually, but first and foremost we need to create an environment which enables female employees to pursue fruitful careers and female academics to devote themselves to and excel in their scholarly activities. We will enable both men and women to take maternity and childcare leave easily, and find ways to ensure that such leave does not impede the continuation of work and study. We will also endeavor to develop more women-friendly facilities and systems. In addition to an improved environment and support systems to underpin a gender-equal workplace, we will develop a system that provides flexible work options in the child-rearing period, after returning from maternity and childcare leave. To this end, we have drawn up our Action Plan for the Promotion of Gender Equality, and will continue to implement it. Furthermore, Kyoto University should function as a "window" to society and the world at large for all of our students, endow them with confidence in their abilities, and provide them with opportunities to venture forth and realize their full potential.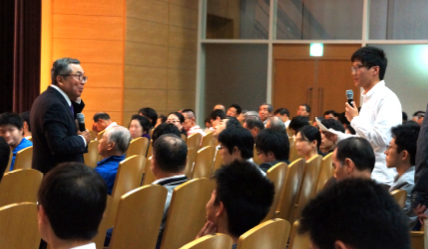 Strategic Priority 6-1
We will provide increased opportunities for women to attain leadership positions and promote a healthy work-life balance.。
Cultivation of women in leadership

1.

In order to provide increased opportunities for women to attain leadership positions, we will pay due attention to gender balance in faculty and staff appointments, and implement training and awareness-raising initiatives for women's career advancement, including measures such as increasing the visibility of women's achievements and enhancing mentoring systems.
Support for a healthy work-life balance

2.

In order to support a healthy balance between work and home life, we will provide improved services and facilities for employees and researchers, including child pick-up and care services, care services for infants awaiting public day care, and care for sick children. We will enhance our provision of support for the employment of research lab assistants during the maternity period and during maternity and childcare leave, and promote awareness of childcare and family care leave systems for men and women. Through such measures, we aim to eliminate gender disparities in the workplace.
Strategic Priority 6-2
We will maintain an environment that fosters the aspirations of both men and women.
Cultivating the next generation

1.

In order to effectively demonstrate Kyoto University's merits to the next generation of students and researchers, we will publicize the university's activities and provide role models through open campus events, forums for female high school students, and other initiatives in partnership with high schools and the local community. We will also host discussion forums in which female undergraduate students can interact with graduate students and young researchers, and we will develop career paths to cultivate the next generation of female researchers.
Information and consciousness-raising efforts for faculty, staff, and students

2.

In order to promote gender equality, we will invite our students, faculty, and staff to share their career aspirations with us, and look to international models of career development. We will seek to raise gender-equality awareness throughout the university, and improve our facilities and environment to enable men and women to work together effectively and harmoniously.
Strategic Priority 6-3
We will provide support for students to have confidence in their abilities and realize their full potential in society.
Enhancing the teaching and research capabilities of graduate school students

1.

We will establish the Graduate Student Training (GST) Center (tentative name) to provide diverse training to foster comprehensive teaching and interpersonal skills in graduate school students and support their career development.
Support for student career development through cooperation with society

2.

By providing opportunities for students to learn from the experiences of university alumni who are active in society through the Kyoto University Future Forum,* we will support students in developing clear career paths in consideration of the widest possible range of opportunities.
The Kurumaza Forum, a roundtable discussion forum for female senior high school pupils

The recipients of the 2015 Tachibana Award, an award acknowledging the achievements of outstanding female researchers at Kyoto University

The Day Care Room for Infants on Waiting Lists for Nursery Schools operated by the Kyoto University Gender Equality Promotion Center

"Kurumin," the certification mark granted by the Japanese Minister of Health, Labour and Welfare to organizations and companies that meet the accreditation standard of work-life balance based on the Act on Advancement of Measures to Support Raising Next-Generation Children. Kyoto University was granted use of the mark in 2009 (renewed in 2014).